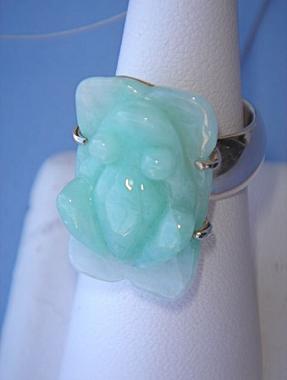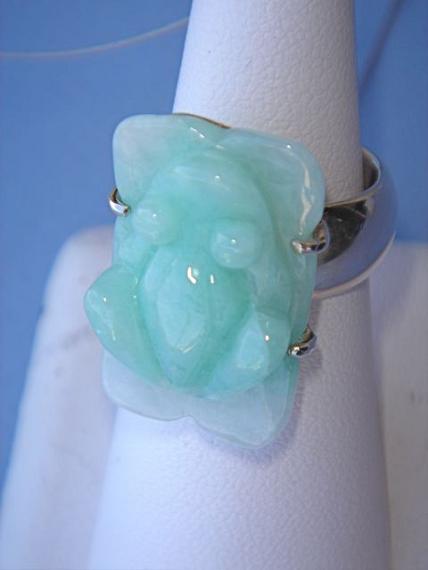 #CR387
Green Jade Frog, Sterling Silver Ring
Approx size 6 1/2
$190
Beautiful milky apple green jade with a wide silver band.
The frog, or heavenly chicken, is symbolic of happiness, good luck, longevity and prosperity. The frog is believed to promote pleasant dreams. Is an emblem of spring and abundant rain. It is symbolic of prosperity, happiness, good luck and fertility. In Korea a dream of a frog is a sign that a son will be born.
Worn by Imperial families for centuries, jade is a very spiritual stone. It has been called the jewel of heaven, the stone of immortality, a symbol of purity and is believed to embody the five cardinal virtues: charity, modesty, courage, justice and wisdom. From cloudy white to golden brown, light to dark green, to rare lavender, this most highly prized Asian stone is of many shades. Jade is treasured for its magical powers to increase life span, cure all ailments and ward off evil spirits.