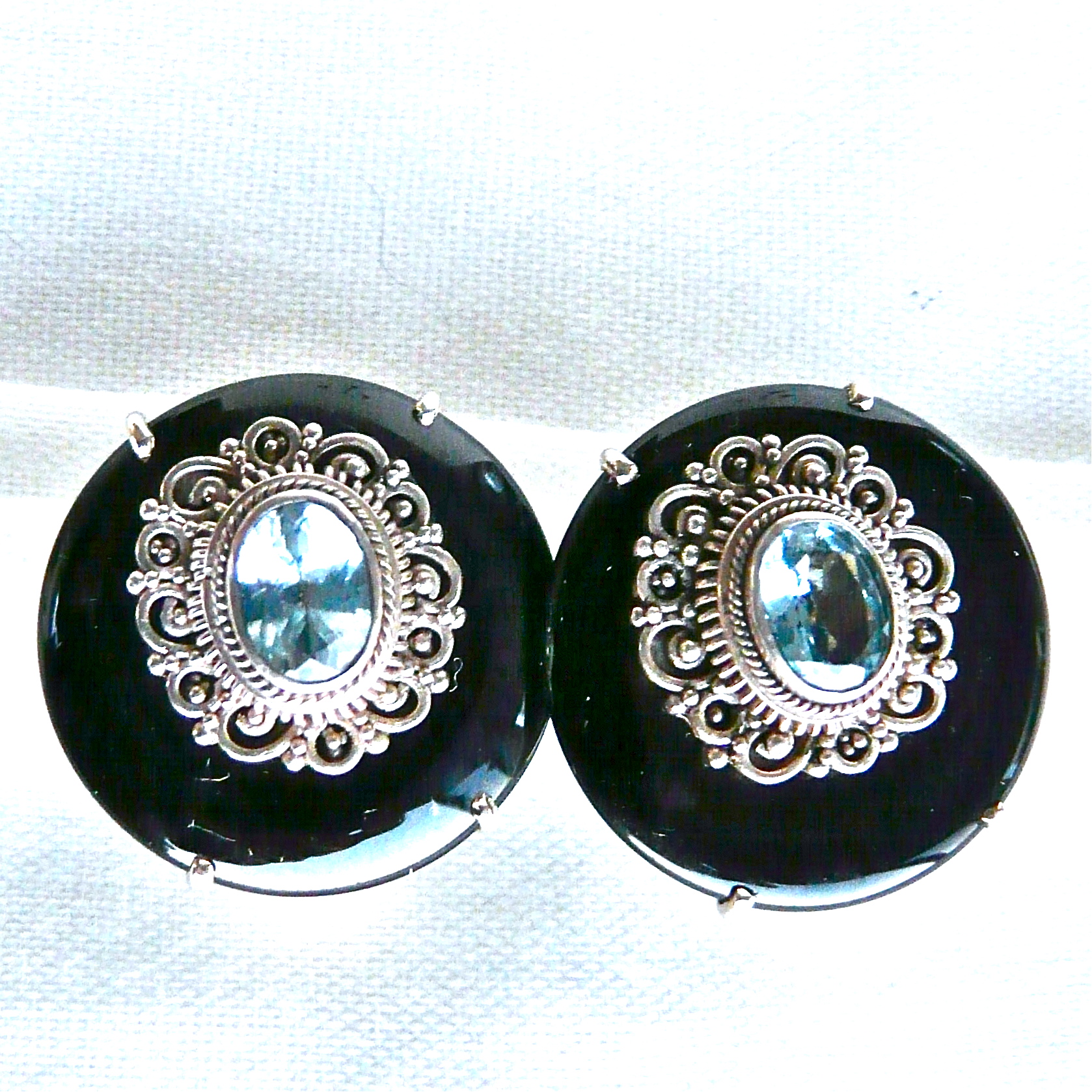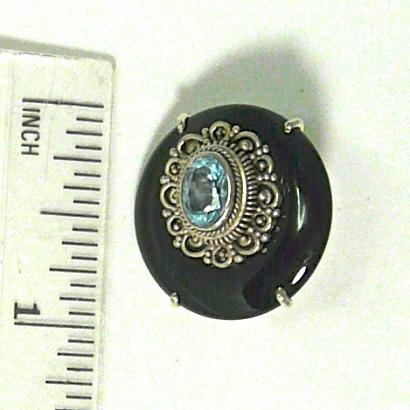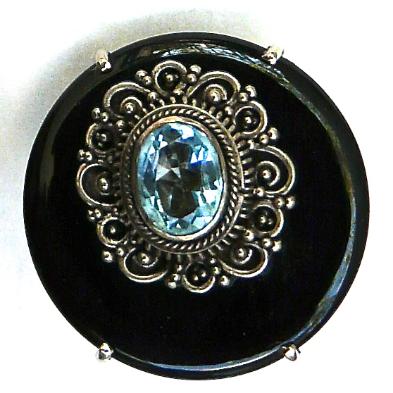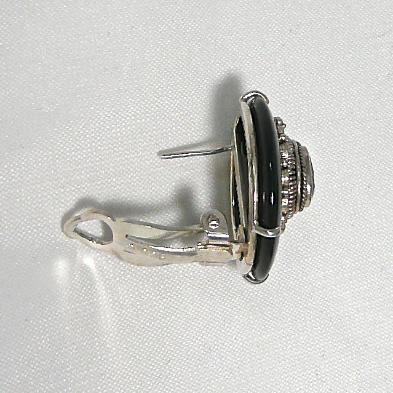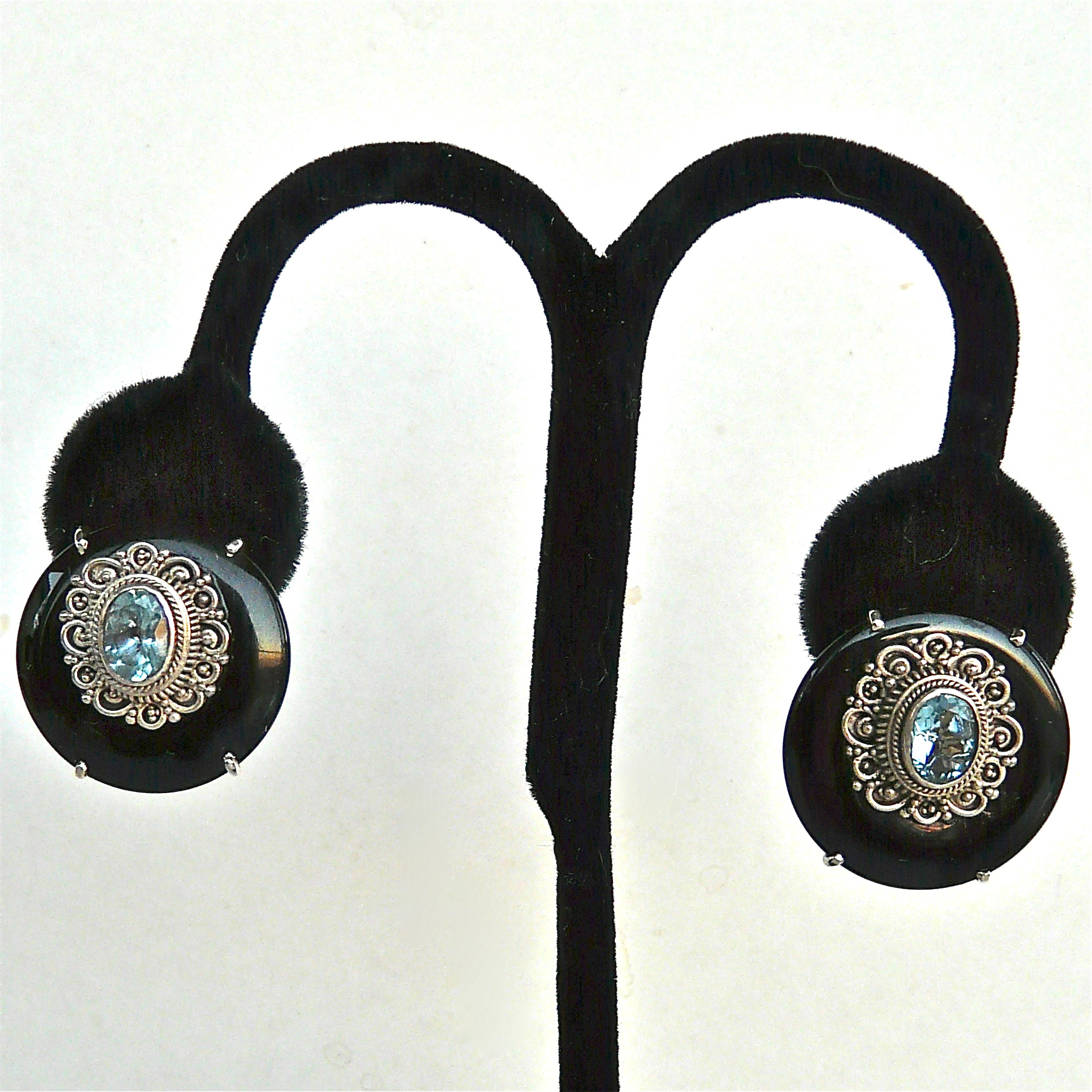 #CE1495
Onyx and Aquamarine French Clip Earrings
Approx 1" diameter
$220
SALE $110

These black onyx disks have a faceted aquamarine in the center surrounded by silver filigree and finished with a silver french clip on the back.
Aquamarine is a variety of beryl it belongs to the same family as emerald. It can be translucent or milky to very clear. Aquamarine comes from Brazil, Madagascar, Russia and the USA. It is the birthstone for those born in the month of March.
Onyx is the gem of the midnight hour.