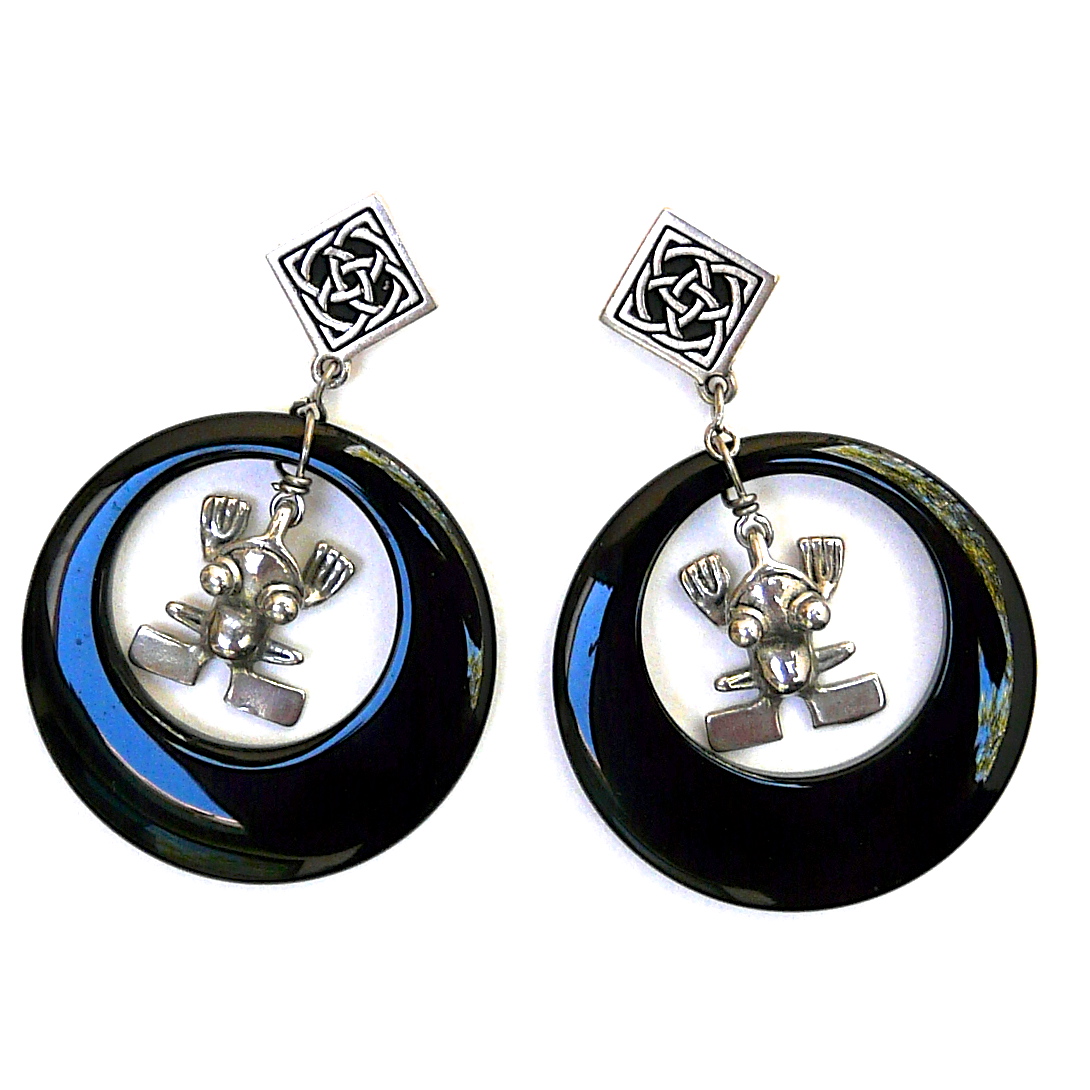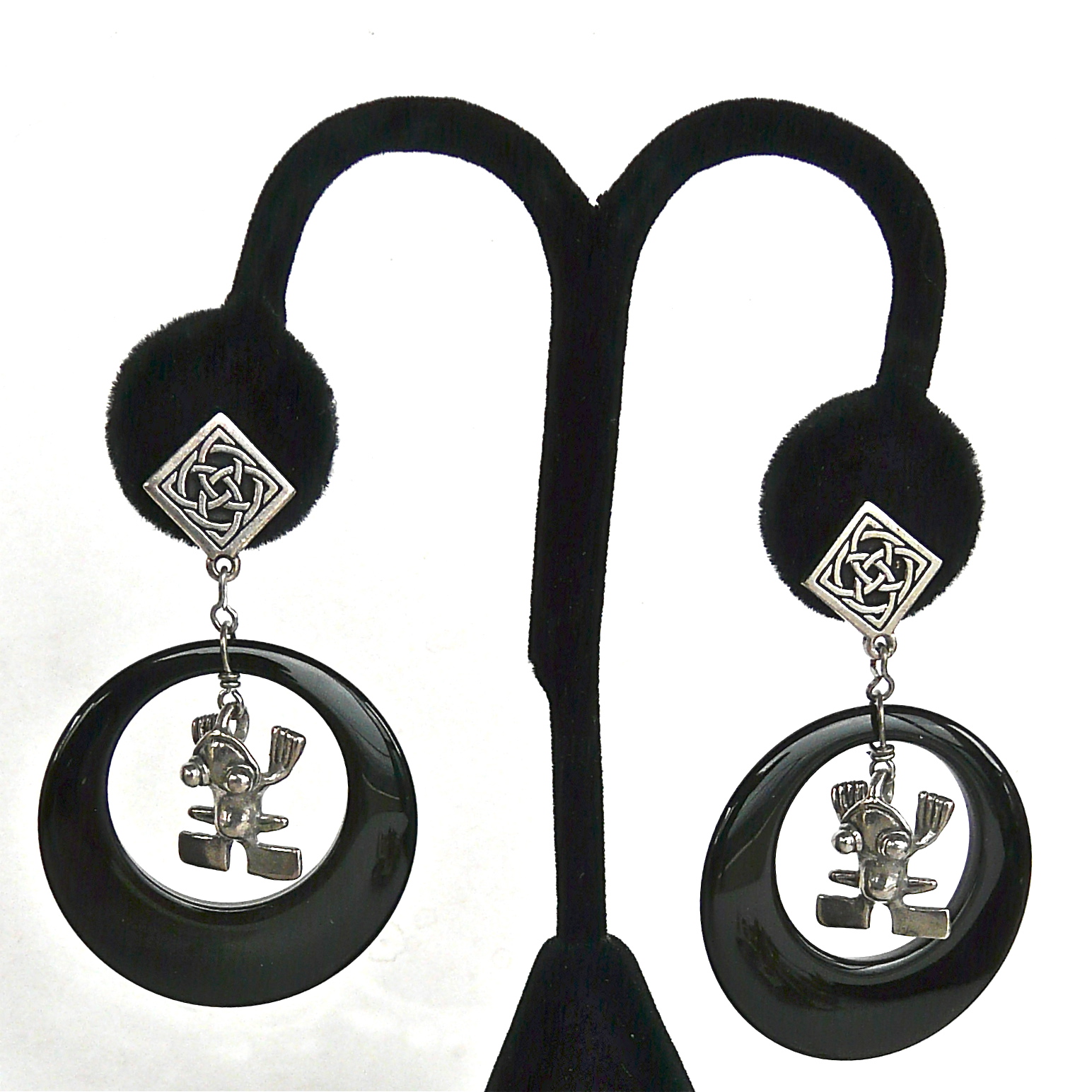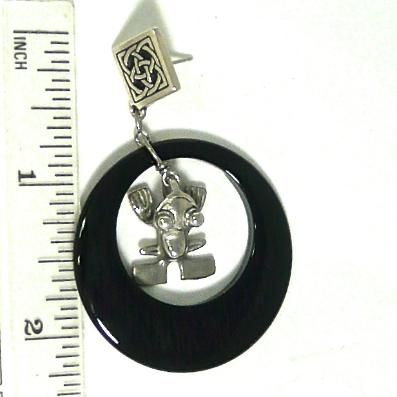 #CE1424
Onyx Silver Hoops and Silver Frogs Earrings
Approx 2 1/4" drop
$120
SALE $60

I found these wonderful silver frogs in Mexico and have dropped them in the center of a black onyx loop for a one of a kind earring that is fun to wear as well as very fashionable.


The frog, also known as the heavenly chicken, is
symbolic
of happiness, good luck, longevity and prosperity. The frog is believed to promote pleasant dreams. It is an emblem of spring and abundant rain.

In Korea a having a dream of a frog is a sign that a son will be born.