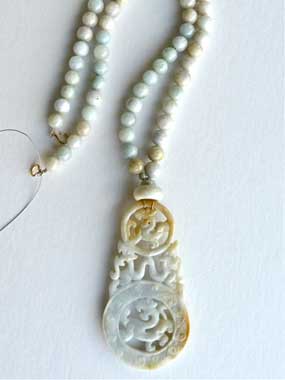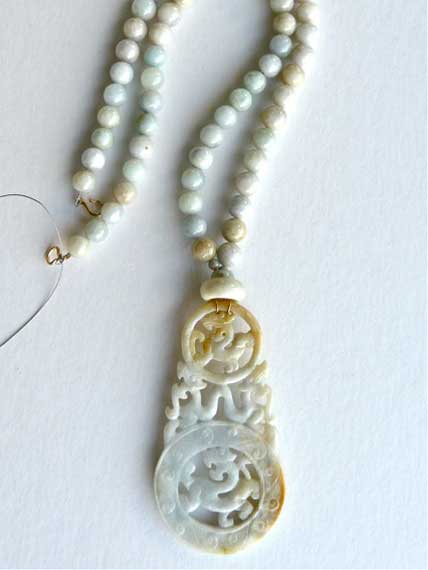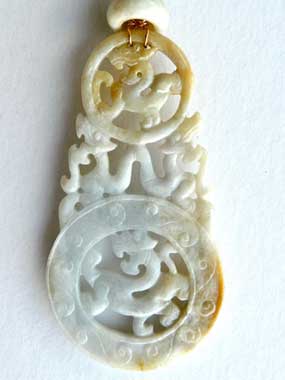 #C634
Jade Quadruple Dragon, Jade, 14K Gold Necklace
Necklace is 25" around. The jade pendant drops 4" and is 2" at it's widest.
The pendant had four dragons on it. The dragon is the imperial emblem of the Emperors from the Han period, the coat of arms being two dragons contesting the fiery pearl. The dragon, a supernatural creature, is the symbol of power, strength, wisdom and goodness and represents the utmost in attainment: good luck and success in life. It is also believed to be the guardian of hidden treasures.
People born in the year of the dragon are thought to have superior talents. They are intelligent, creative leaders who are both sincere and trustworthy.
Worn by Imperial families for centuries, jade is a very spiritual stone. It has been called the jewel of heaven, the stone of immortality, a symbol of purity and is believed to embody the five cardinal virtues: charity, modesty, courage, justice and wisdom.
$1060