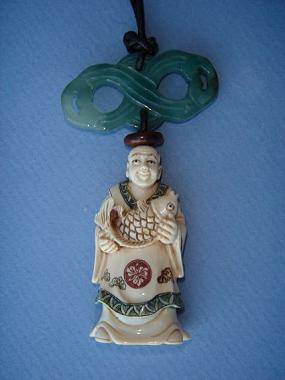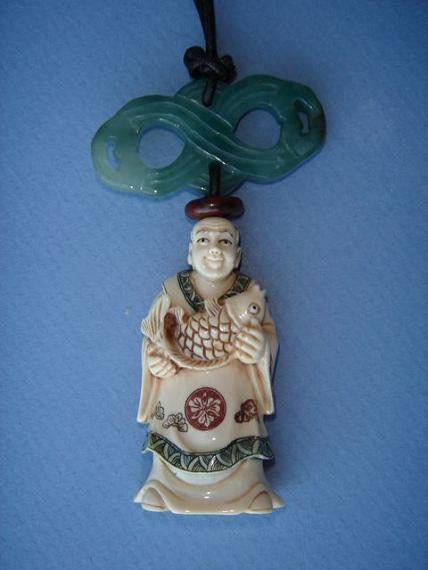 #C3992
Mammoth Ivory Fisherman, Jade Cord Necklace
Approx 3" drop, 1" wide, on an adjustable leather cord.
SOLD
$245
A fisherman is one of the four basic occupations (the others being the woodcutter, peasant and the scholar.) The fish is symbolic of abundance, prosperity, wealth and persistence. It is also believed to represent an advantage in business.
Mammoth Ivory comes from the extinct mammoth elephant that roamed the Earth during the Pliocene era from around 4.8 million to 4,500 years ago. Because they are extinct they are not endangered and therefore, are legal and save the African elephant. The artisans that carved elephant ivory are now carving mammoth ivory that is recovered in Siberia.