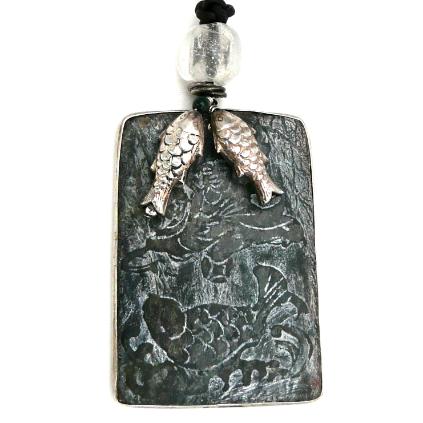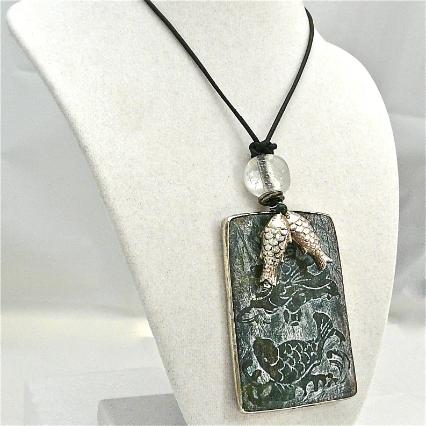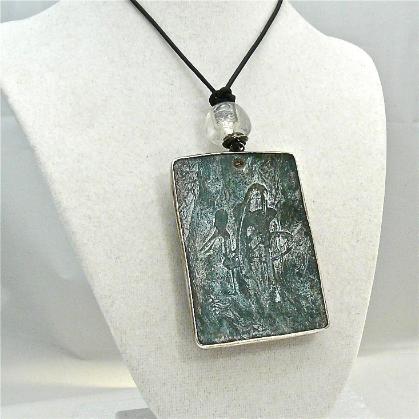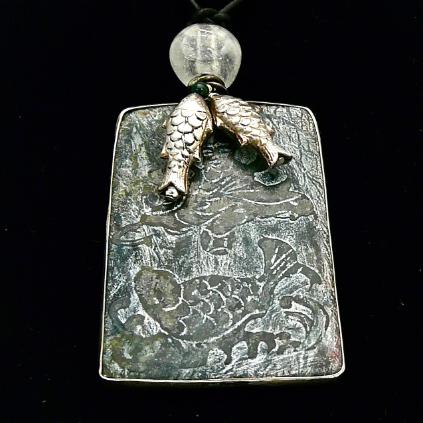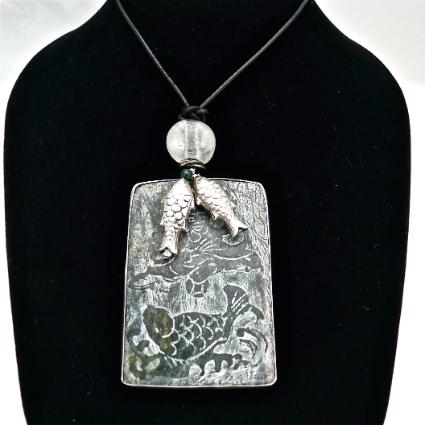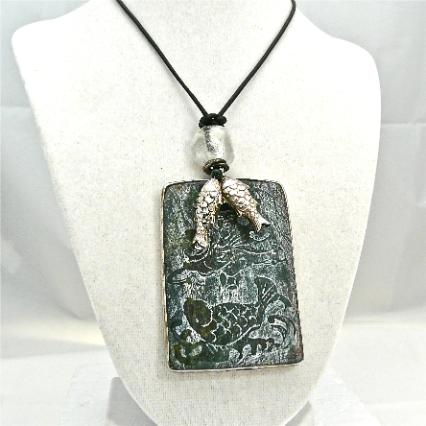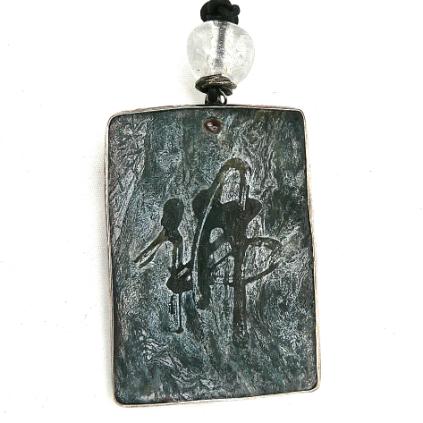 #C3969
Etched Jade, Silver Fish, Pendant Necklace
Approx 3 1/2" drop x 2" on an adjustable leather cord.
$230
SALE $165

This piece of dark green unpolished jade has been etched with a Buddha above a fish. On the back is an etching of Chinese script. I have wrapped the rectangle in sterling silver and topped it with an irregular shaped piece of frosted glass. In front of the jade hang two silver fish which move as you move. The jade measures 2 1/2" long by nearly 2" wide. It drops with the glass bead 3 1/2" from a black natural leather cord that is adjustable so it can be worn a variety of lengths.

The fish is symbolic of abundance, prosperity, wealth and persistence. It is also believed to represent an advantage in business. A pair of fish symbolizes a happy marriage.

Chinese royalty has worn jade for centuries. It is believed to be a spiritual stone and has been called the jewel of heaven. It represents the five principal virtues: charity, modesty, courage, justice and wisdom. From cloudy white to golden brown, light to dark green, to rare lavender, jade is the most highly prized Asian gemstone. Jade has been regarded as the most precious stone for thousands of years. It is believed to protect the wearer and ensure good luck and good health as well as to increase life span.