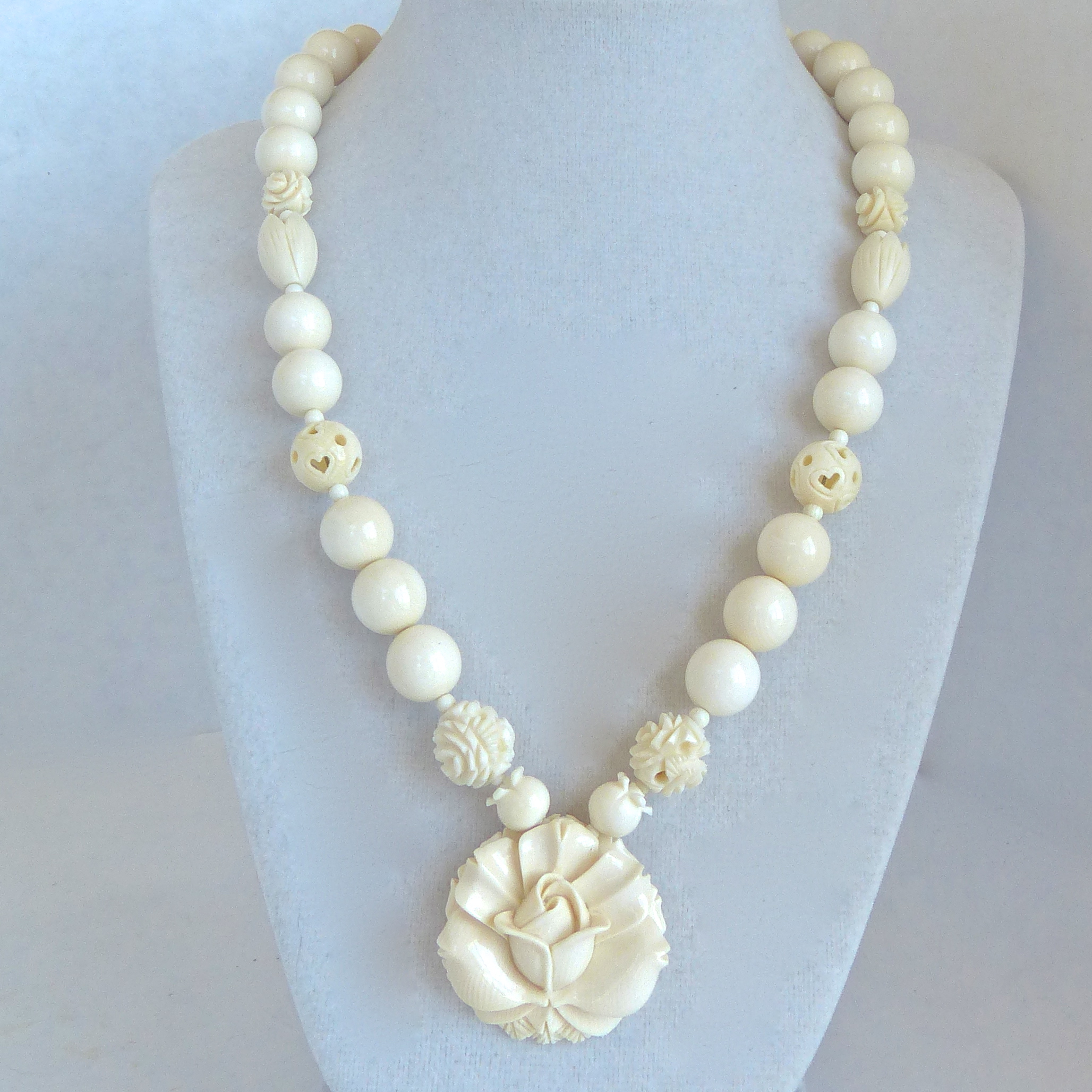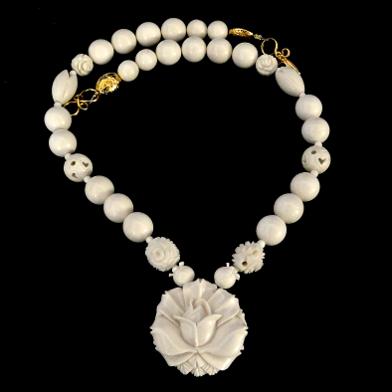 #C3924
Mammoth Ivory Flower, Mammoth Ivory, 18k Gold Vermeil Necklace
Approx 19" long, pendant 1 1/4" diameter
SOLD

SALE $475

$950
This beautifully carved mammoth ivory flower has been beaded with mammoth ivory beads and carved mammoth ivory beads to make a unique necklace. The carved mammoth ivory flower is 1 1/2" in diameter. The mammoth ivory beads are 12 mm. The necklace is 19" long and is finished with a 18k gold vermeil clasp.
This light weight necklace is perfect for the spring and summer but is smashing on a darker color so can be worn all year.
Mammoth Ivory comes from the extinct mammoth elephant that roamed the Earth during the Pliocene era from around 4.8 million to 4,500 years ago. Because they are extinct they are not endangered and therefore, are legal and save the African elephant. The artisans that carved elephant ivory are now carving mammoth ivory that is recovered in Siberia.
This unique necklace is very wearable as it goes from season to season and will go with just about every thing.