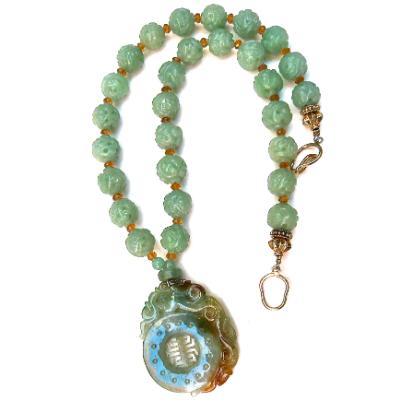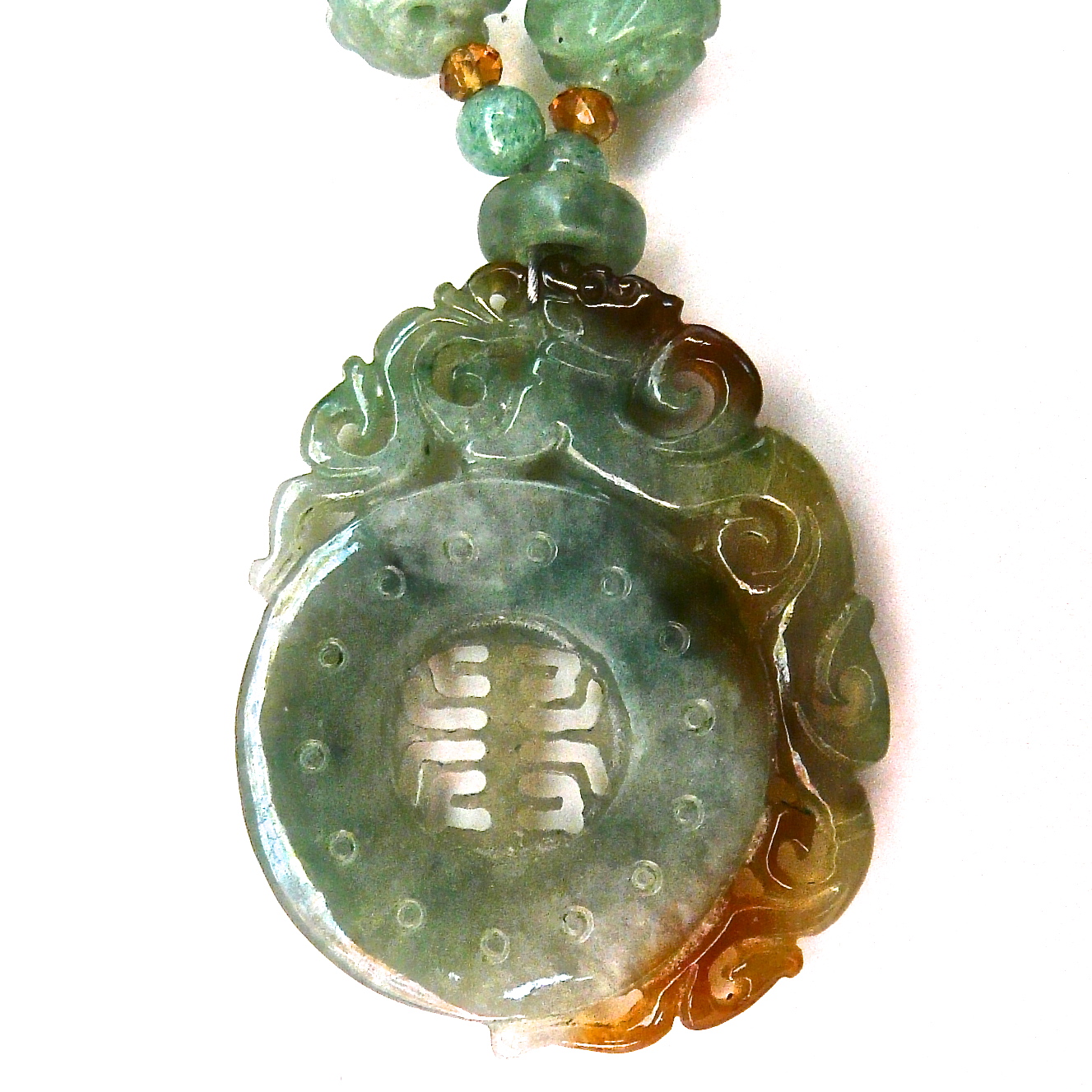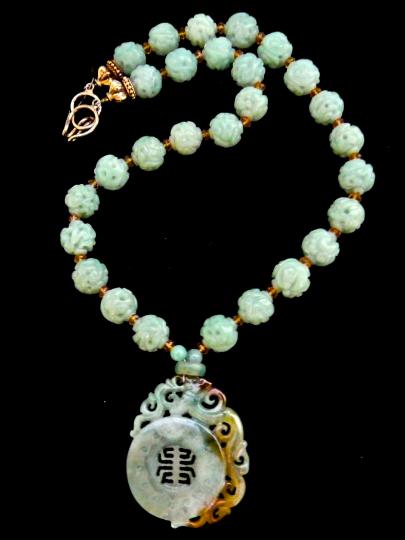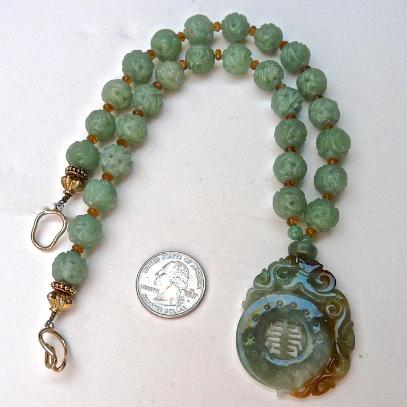 #C3720
Jade Dragon, Longevity, Carved Jade Dragon Beads, Faceted Citrine Necklace
Approx 19" long, pendant 2" x 1 1/2"
$795
This is a very delicately carved jade piece with area that are cut out and topped with a carved jade dragon that wraps around one side. It made perfect sense to use carved jade dragon bead to complement this piece. I have interspersed them with small faceted citrine beads to pick up the golden in the carved green jade. At the center of the jade is the Chinese symbol for longevity.
The dragon is the imperial emblem of the Emperors from the Han period, the coat of arms being two dragons contesting the fiery pearl. The dragon, a supernatural creature, is the symbol of power, strength, wisdom and goodness and represents the utmost in attainment: good luck and success in life. It is also believed to be the guardian of hidden treasures. It represents the spirit of growth and change.