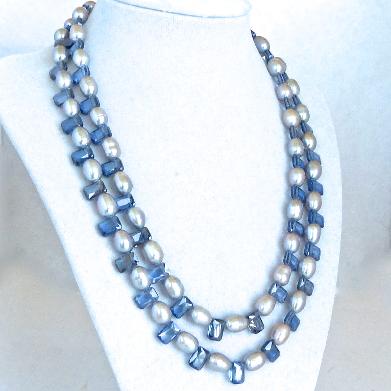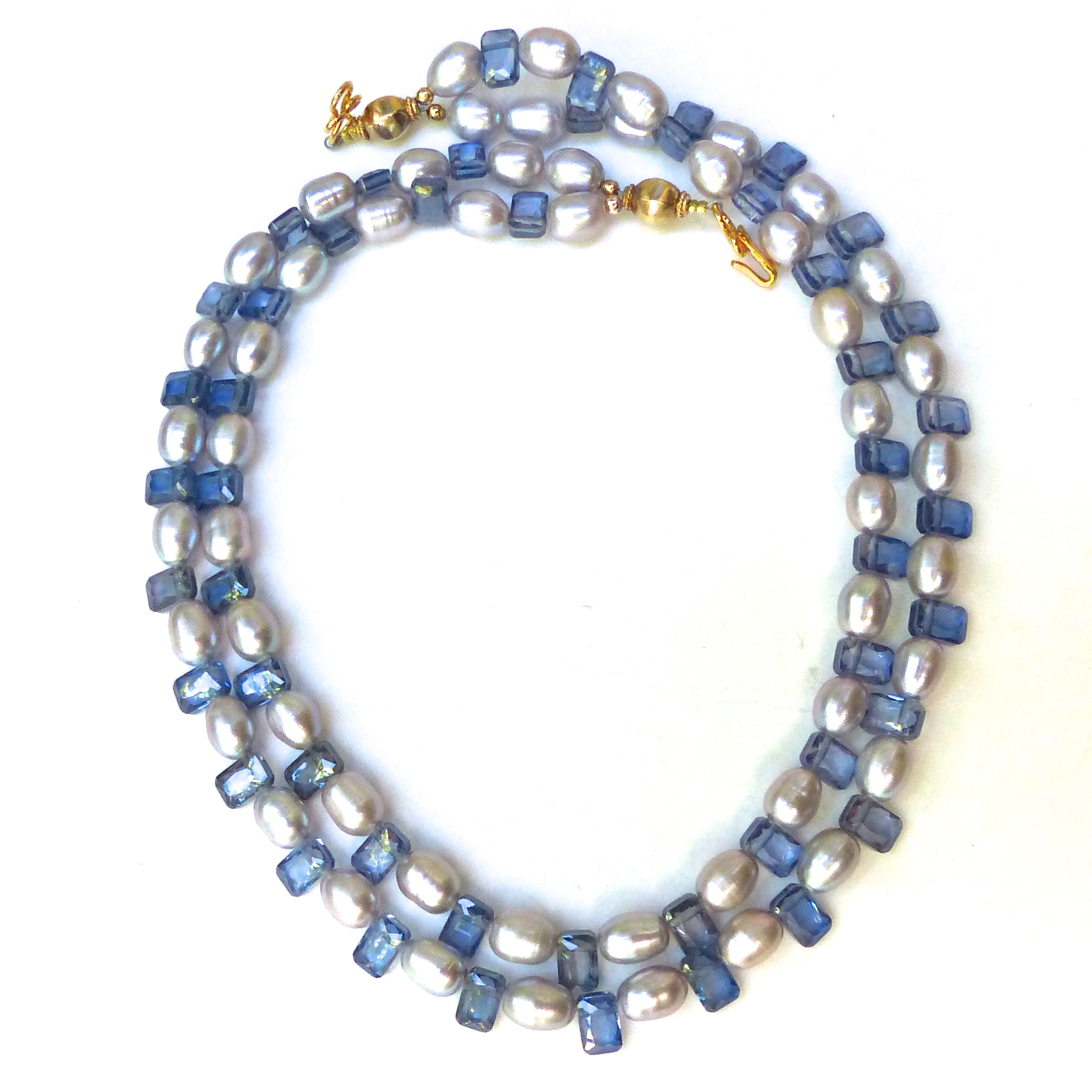 #C3697
Rice Pearls, Cubic Zirconium Necklace
I have beaded these blueish white fresh water rice pearls interspersed with deep blue cubic zirconium faceted rectangular drops to make a unique necklace. It is double stranded with the inner strand (18 1/2") nestled inside the outer strand (19 1/2"). It is finished with a 18k gold vermeil clasp.
Pearls are the iridescent substance that forms the lining of the shells of some fresh-water and some salt-water mollusks. It is a secretion made by the layering the animal's mantle. This makes it light reacting which gives the pearl its sheen. The pearl has been known as a stone of sincerity.
It is the birthstone for June.
$690