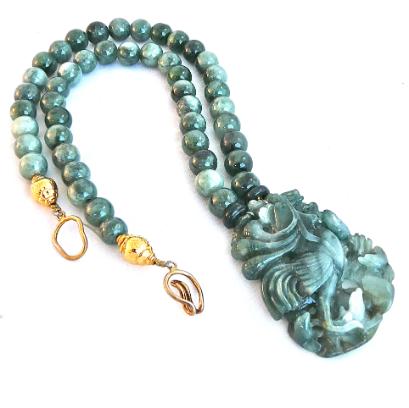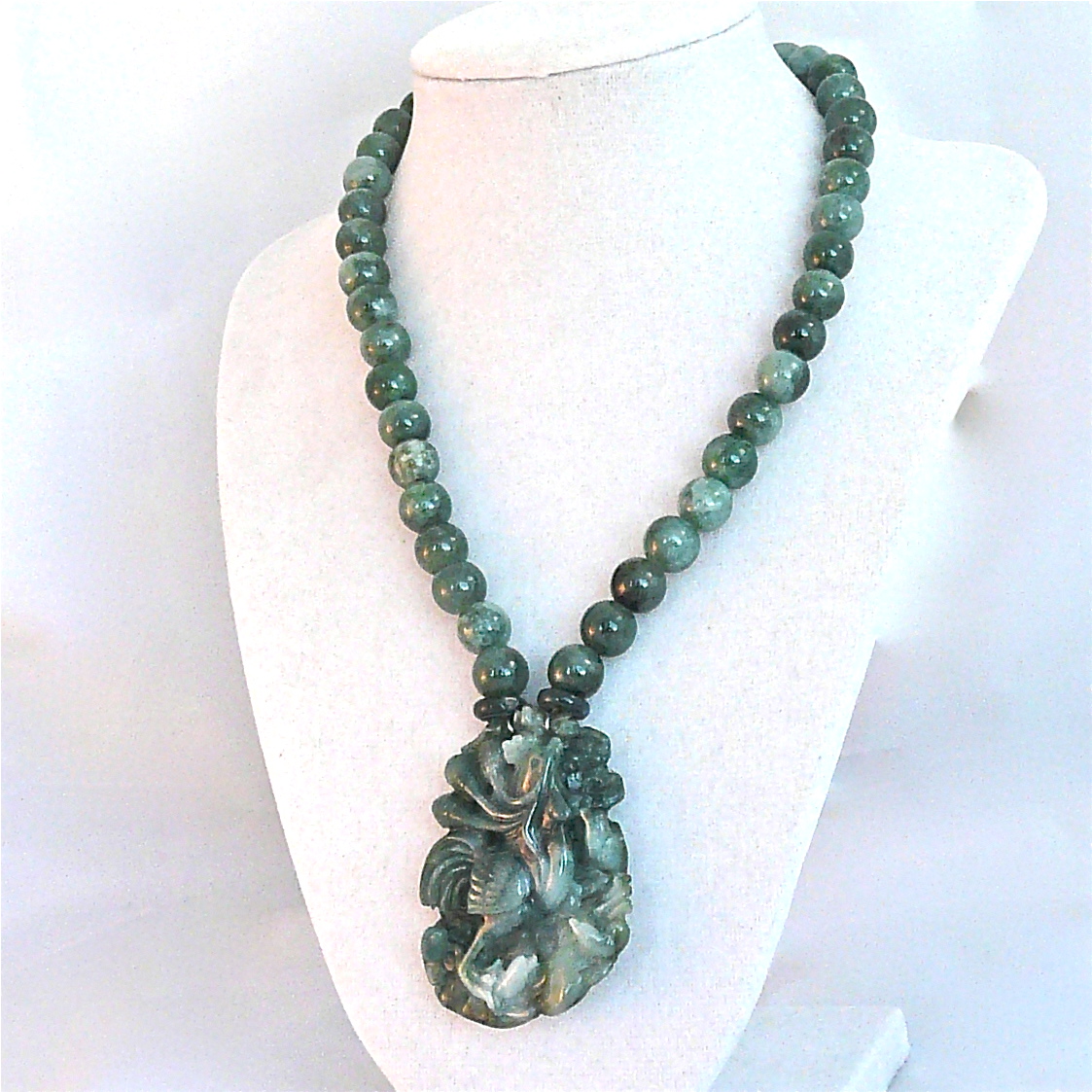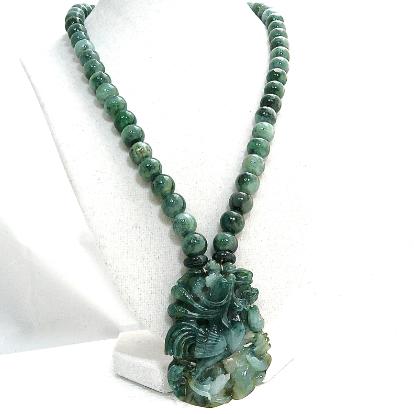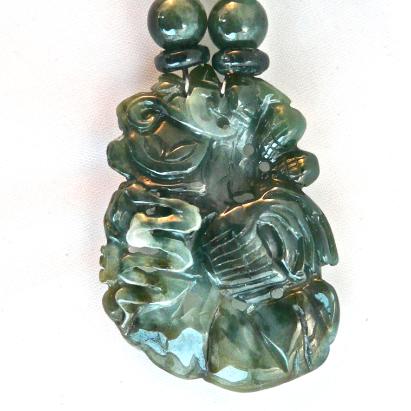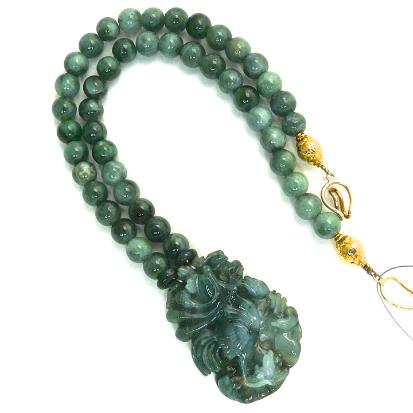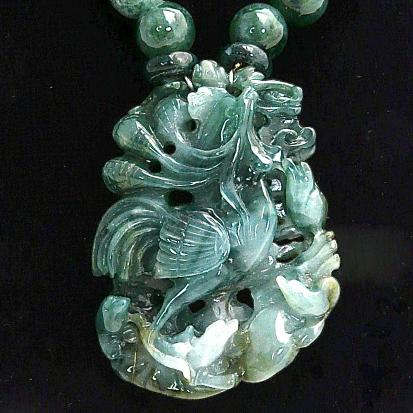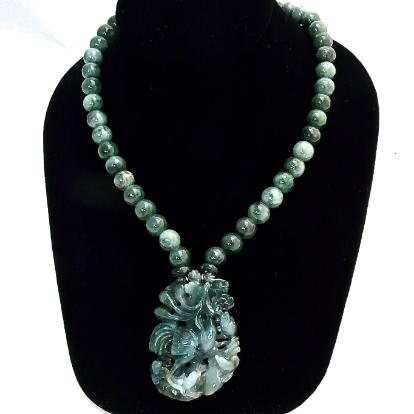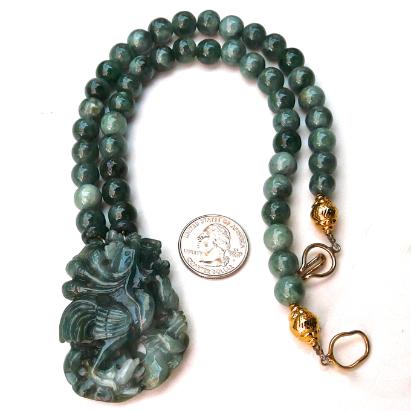 #C3384
Jade Rooster with Chicks, Spinach Jade Necklace
Approx 20" long, pendant 2" x 1 1/2"
$760

I found this beautiful piece of spinach jade is carved with a raised rooster and four little chicks by his feet. I loved the intricate and unusual carving and the deep spinach green color - also unusual. The carving on the back is different. Luckily I also found matching dark spinach jade 10 mm beads. The carving has a lot of depth and is wonderfully done in great detail. This is a beautiful one-of-a-kind necklace that is an unusual color of jade. The piece is finished with a large 18k gold vermeil clasp.

A rooster represents achievement and fame. . It also frightens ghosts away at sunrise by its crowing. An image of a rooster conveys a wish for advancement because the Rooster's crest, (guan), is a play on the Chinese word meaning official.

Worn by Imperial families for centuries, jade is a very spiritual stone. It has been called the jewel of heaven, the stone of immortality, a symbol of purity and is believed to embody the five cardinal virtues: charity, modesty, courage, justice and wisdom. From cloudy white to golden brown, light to dark green, to rare lavender, this most highly prized Asian stone is of many shades. Jade is treasured for its magical powers to increase life span, cure all ailments and ward off evil spirits. Jade has been regarded as the most precious stone for thousands of years. It is believed to protect the wearer and ensure good luck and good health.