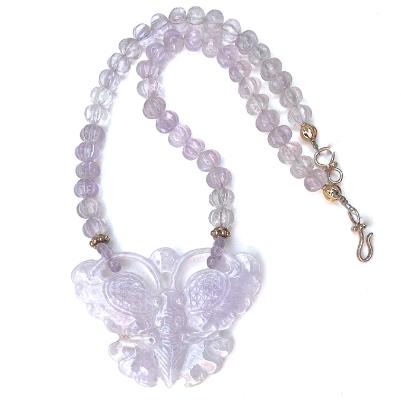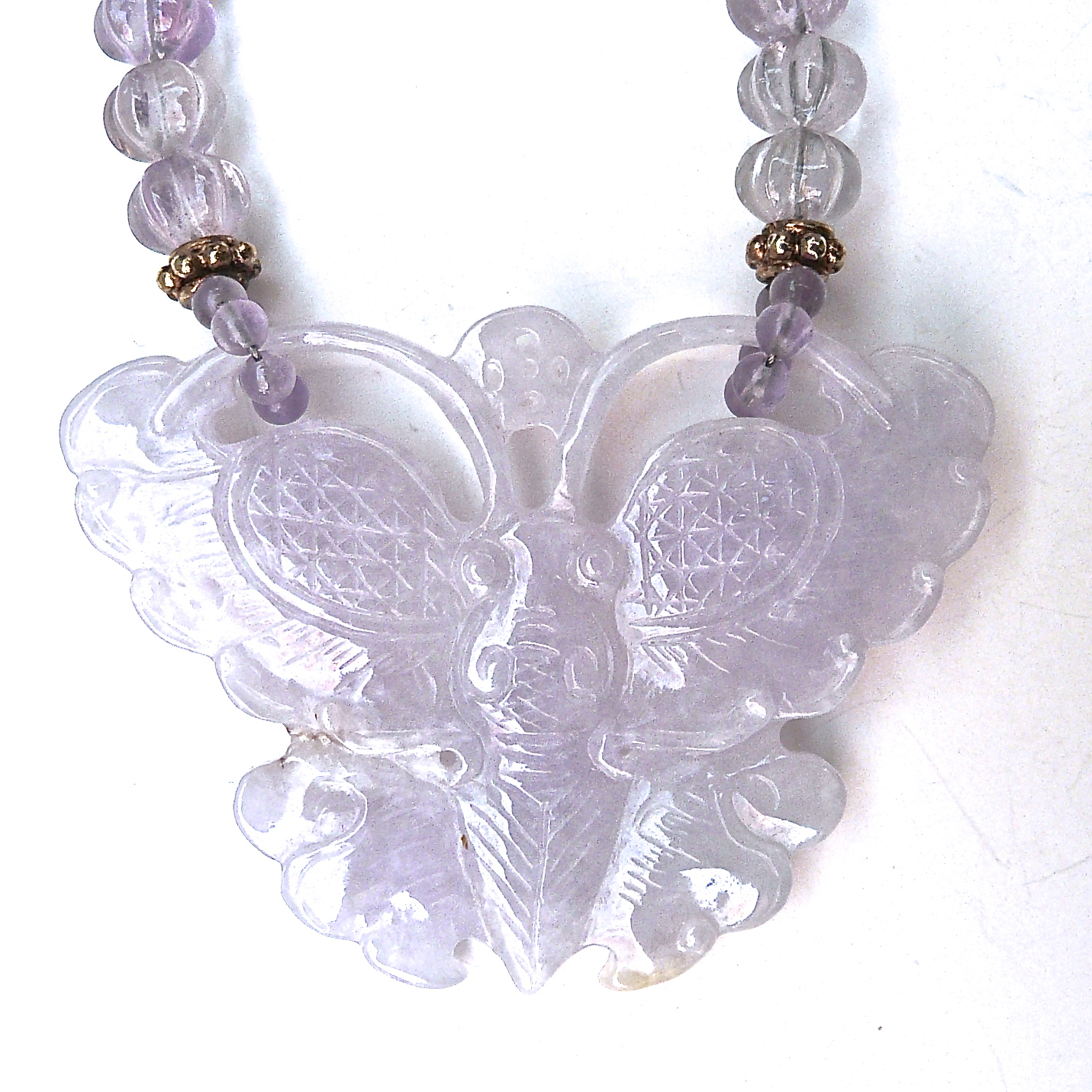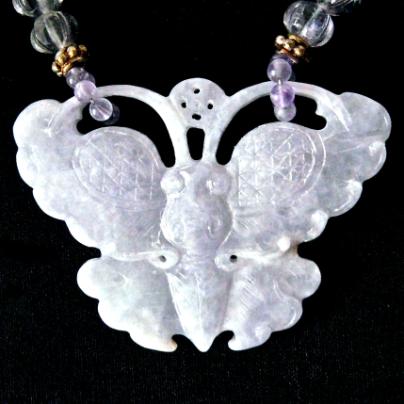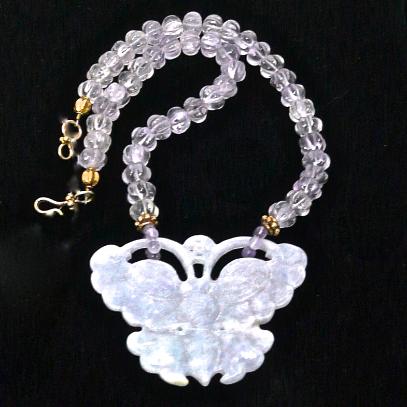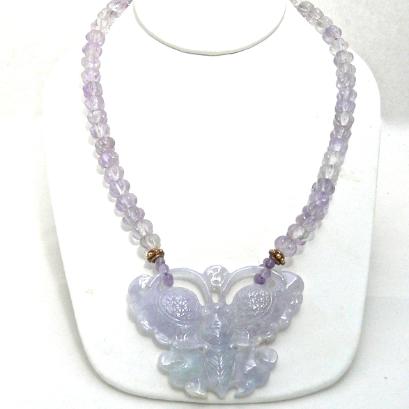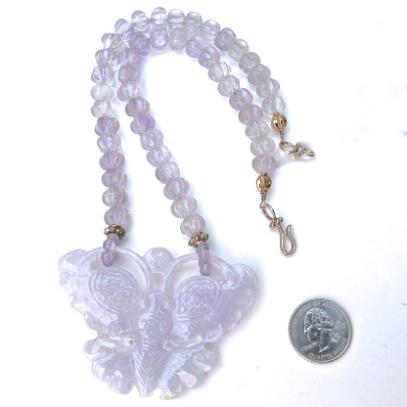 #C3186
Lavender Jade Butterfly, Cape Amethyst Melon Necklace
Approx 19" long, pendant 2" x 3"
$880
This pale lavender jade butterfly is carved with designs on his body and wings. The jade is translucent. I found these pale, clear 10 mm cape amethyst beads cut in a melon shape that are the perfect complement for this beautiful piece of jade. The necklace is finished with a 18k gold vermeil hook clasp.

For the Chinese the butterfly represents love, specifically young love. The butterfly symbolizes an undying bond between lovers, as well as, joy and married happiness. It is also a symbol for happiness and prosperity. It is an emblem of summer and symbolizes long life and immortality.

Chinese royalty has worn jade for centuries. It is believed to be a spiritual stone and has been called the jewel of heaven. It represents the five principal virtues: charity, modesty, courage, justice and wisdom. From cloudy white to golden brown, light to dark green, to rare lavender, jade is the most highly prized Asian gemstone. Jade has been regarded as the most precious stone for thousands of years. It is believed to protect the wearer and ensure good luck and good health as well as to increase life span.