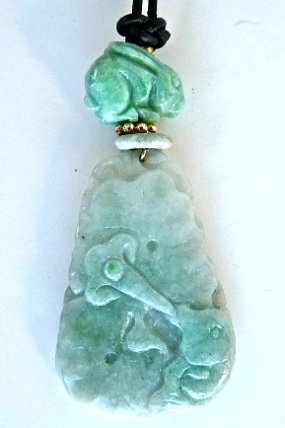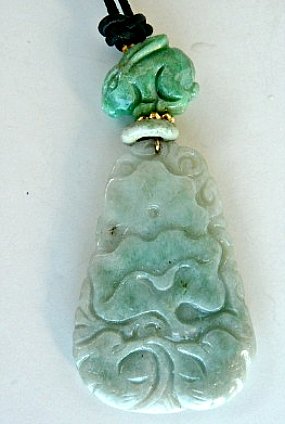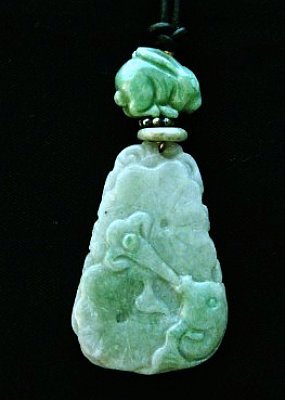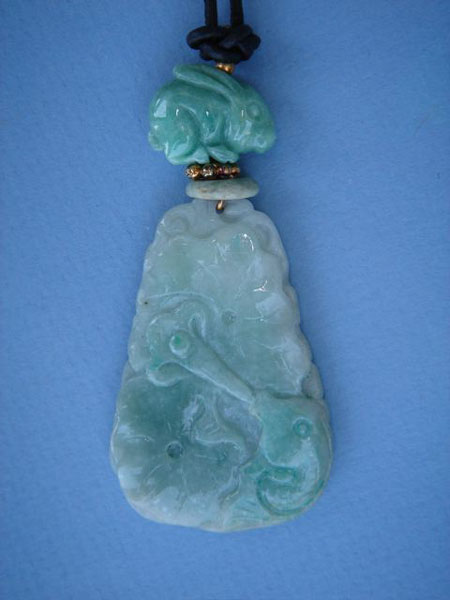 #C3175
Jade Fish, Jade Rabbit Cord Necklace
Approx 3" drop, 1 1/4" wide, on an adjustable leather cord.


$220

SALE $110

This beautifully carved pale green jade fish with lotus blossoms is topped with a green jade rabbit.

The fish is symbolic of abundance, prosperity, wealth and persistence. It is also believed to represent an advantage in business. The lotus or sea rose, is a symbol of purity, fruitfulness and creativity. Together with the fish it symbolizes abundance year after year.

The rabbit is symbolic of virtue and speed and also symbolic of longevity. Those born in the year of the rabbit are intelligent, successful in business and lucky in love.

Worn by Imperial families for centuries, jade is a very spiritual stone. It has been called the jewel of heaven, the stone of immortality, a symbol of purity and is believed to embody the five cardinal virtues: charity, modesty, courage, justice and wisdom. From cloudy white to golden brown, light to dark green, to rare lavender, this most highly prized Asian stone is of many shades. Jade is treasured for its magical powers to increase life span, cure all ailments and ward off evil spirits.