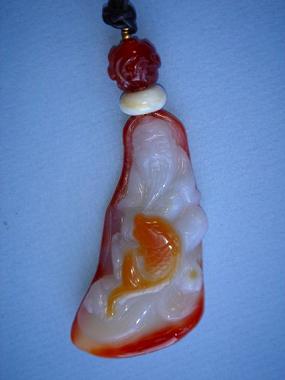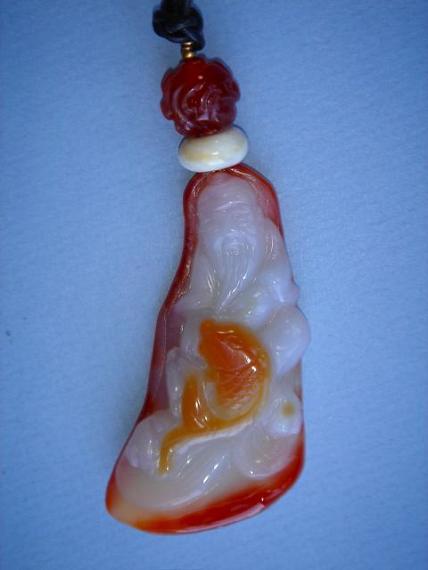 #C3142
Agate Ebisu/Fish, Carved Carnelian Cord Necklace
Approx 4" drop, on an adjustable leather cord.

The lucky god, Ebisu represents good fortune and bounty from the sea. He is the patron of fisherman and tradesman and symbolizes hard work and honesty. He is also the guardian of the kitchen. - The fish is symbolic of abundance, prosperity, wealth and persistence. It is also believed to represent an advantage in business.
To purchase this piece, please contact us.