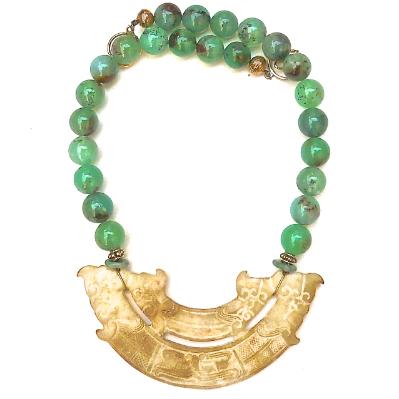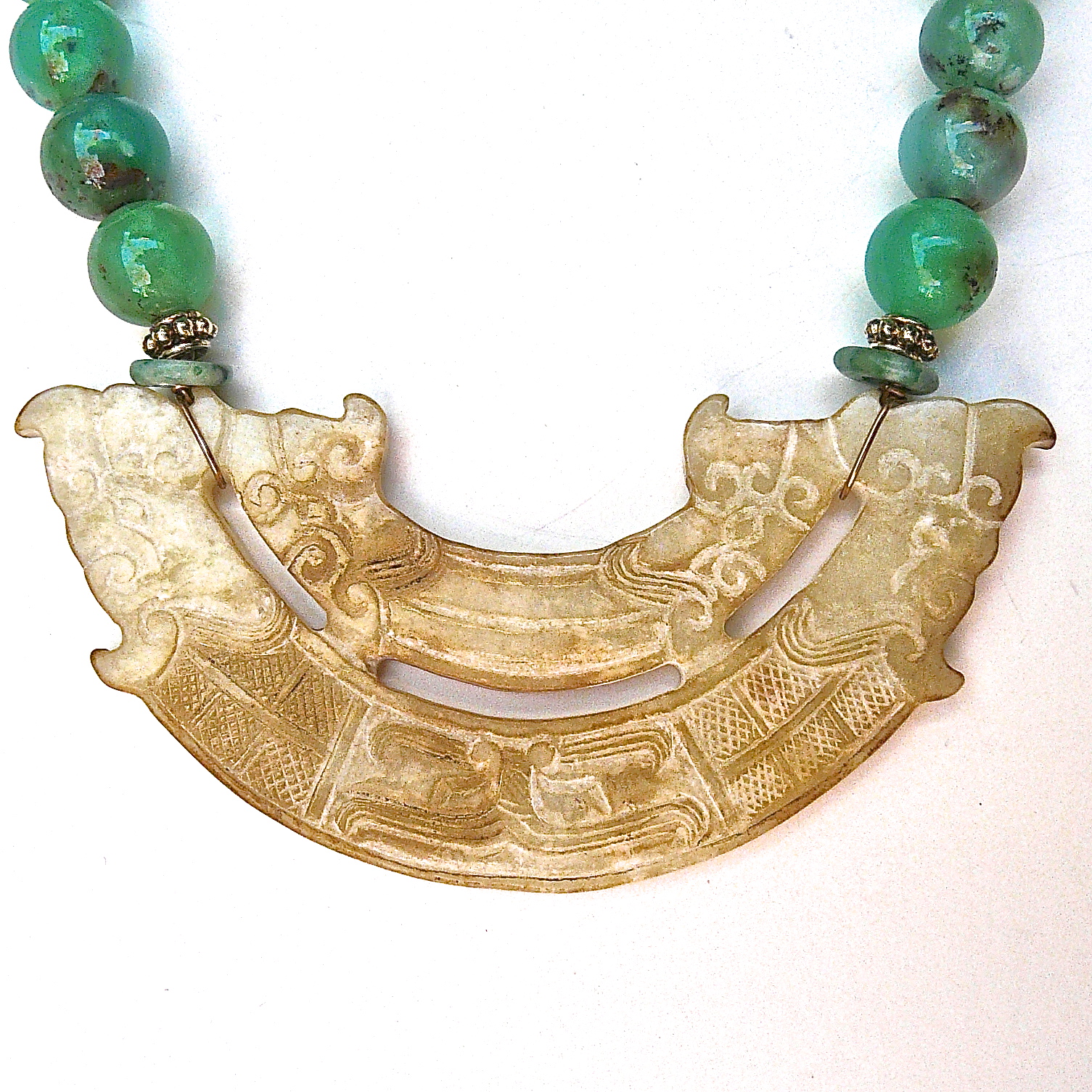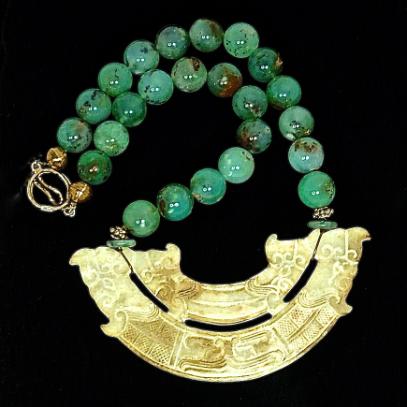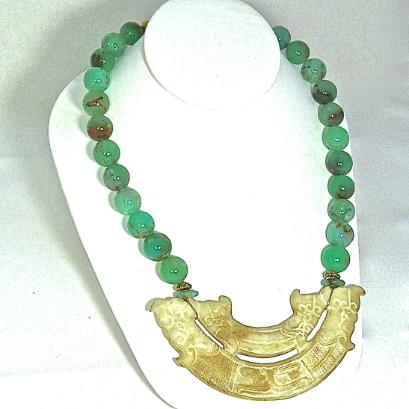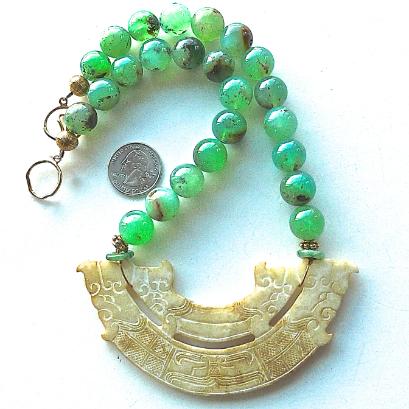 #C2982
Old Jade Double Dragon Double Phoenix, Chrysophase Necklace
Approx 18" long, pendant 2" diameter
$795
I found this beautiful piece of old jade cut in two semicircles - one on top of the other. These are cut from a single piece of jade. It is of two dragons in the top resting on two phoenix on the bottom - both facing out. These great brilliant green 15 mm natural chrysoprase beads really brighten up the piece. They have a lot of translucency and show the natural brown inclusions adding interest to the necklace. I have finished this unique necklace with a large 18k gold vermeil clasp. This is wonderful to wear as well as a collector's piece.

The dragon is the imperial emblem of the Emperors in China, especially from the from the Han period where their coat of arms shows two dragons fighting for the fiery pearl. The dragon is a supernatural creature and is the symbol of power, strength, wisdom and goodness. It represents the utmost in accomplishment: good luck and a successful life. It is also believed to be the guardian of hidden treasures. It represents the spirit of growth and change.

The phoenix, a mythical bird, is the emblem of the Empress and of beauty. It only appears in time of peace and prosperity. It is believed that a following of smaller birds is always present when the phoenix is flying. It is symbolic of prosperity, rich harvests, and beauty. Together with the dragon it is symbolic of marriage – the dragon being the man and the phoenix representing the woman. A pair of phoenix is symbolic of happiness.

Chinese royalty has worn jade for centuries. It is believed to be a spiritual stone and has been called the jewel of heaven. It represents the five principal virtues: charity, modesty, courage, justice and wisdom. From cloudy white to golden brown, light to dark green, to rare lavender, jade is the most highly prized Asian gemstone. Jade has been regarded as the most precious stone for thousands of years. It is believed to protect the wearer and ensure good luck and good health as well as to increase life span.

Chrysoprase is a rare form of quartz that has small amounts of nickel in it which give it it's apple green color. It is believed to have protective qualities.