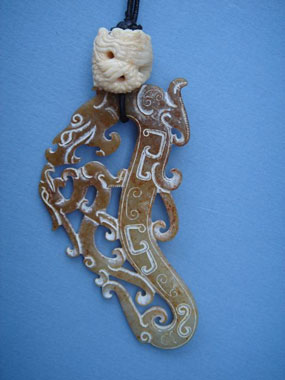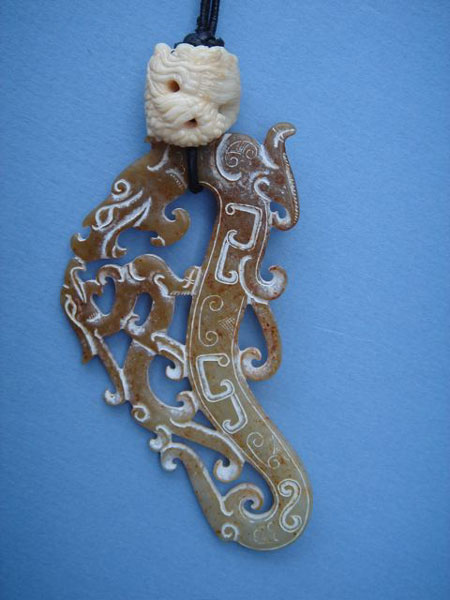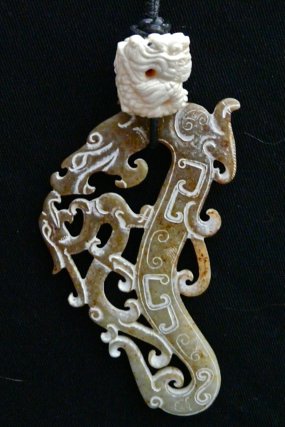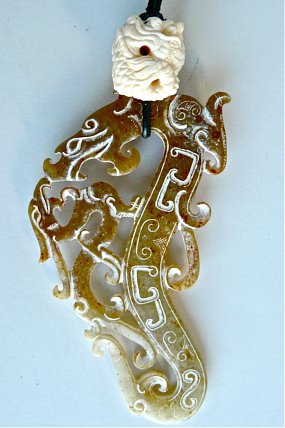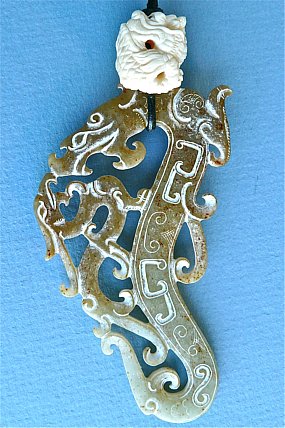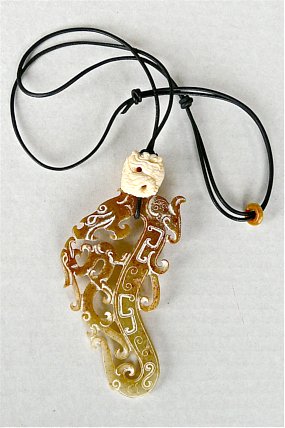 #C2543
Old Jade Dragon/Phoenix, Bone Dragon Cord Ne
Approx 4" long drop, on an adjustable leather cord.
The dragon is the imperial emblem of the Emperors from the Han period, the coat of arms being two dragons contesting the fiery pearl. The dragon, a supernatural creature, is the symbol of power, strength, wisdom and goodness and represents the utmost in attainment: good luck and success in life. It is also believed to be the guardian of hidden treasures. It represents the spirit of growth and change.

The phoenix, a mythical bird, is the emblem of the Empress and of beauty. It only appears in time of peace and prosperity. It is symbolic of prosperity, rich harvests, and beauty. Together with the dragon it is symbolic of marriage.
Worn by Imperial families for centuries, jade is a very spiritual stone. It has been called the jewel of heaven, the stone of immortality, a symbol of purity and is believed to embody the five cardinal virtues: charity, modesty, courage, justice and wisdom. From cloudy white to golden brown, light to dark green, to rare lavender, this most highly prized Asian stone is of many shades. Jade is treasured for its magical powers to increase life span, cure all ailments and ward off evil spirits.