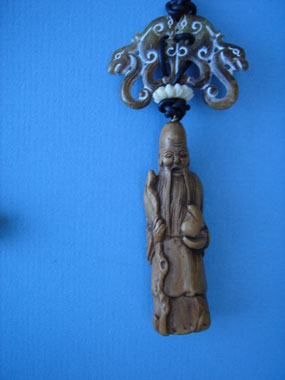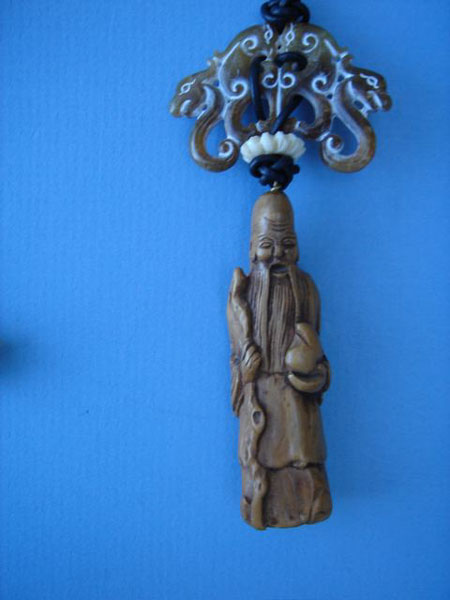 #C2179
Wood God of Longevity, Jade Double Dragon Cord Necklace
Approx 4 1/2" long drop, on an adjustable leather cord.
SOLD

$185

This beautifully carved wood lucky god is suspended from a carved rich brown jade double dragon .
One of the gods of good fortune. The God of longevity happiness and wealth, Fukurokuju or Shou-xing, often shown holding a peach and and a dragon staff, symbolic of a long and healthy life. Legend has it that Shou-xing lives in a palace at the South Pole surrounded by a garden of aromatic herbs.
It is kept within the household to promote good health and long life to the occupants.
The dragon is the imperial emblem of the Emperors from the Han period, the coat of arms being two dragons contesting the fiery pearl. The dragon, a supernatural creature, is the symbol of power, strength, wisdom and goodness and represents the utmost in attainment: good luck and success in life. It is also believed to be the guardian of hidden treasures. It represents the spirit of growth and change.