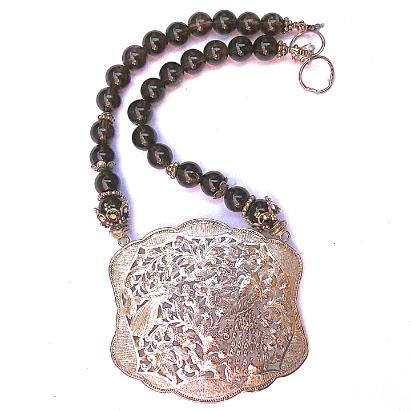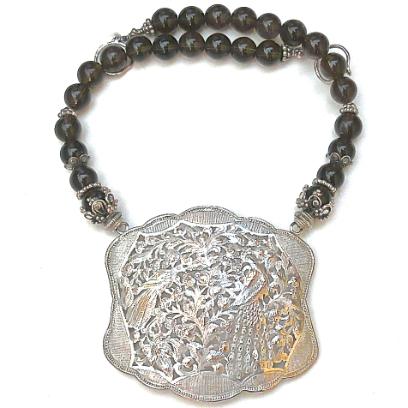 #C1462
Old Indonesian Silver Double Peacock Pendant, Smokey Quartz Necklace
necklace is 19" around including pendant, pendant is 3 1/2" wide by 3" tall
$890
This necklace is made with an old piece of beautifully worked Indonesian silver - probably once part of a belt buckle. I have beaded it with 12mm smokey quarts and Indonesian silver beads.
The motif is of two peacocks in a tree with flowers. The peacock
is symbolic of beauty and dignity.
They are considered sacred in India. The motif of two peacocks, one on each side of the Tree of Life stands for the two aspects of man similar to the role played by the Gemini in western astrology.